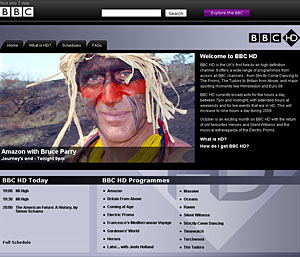 UK broadcasting regulator Ofcom has given the big thumbs up for the creation of three spanking new high definition (HD) channels on Freeview from Autumn 2009.
Expected to start rolling out from the Granada region first, Channel 4, Taff-tastic Welsh-language broadcasters S4C, plus the gang of Channel 3 licensees (ITV PLC, Channel TV, STV and UTV) will be able to join HD pioneers BBC and start serving up new HD services on digital terrestrial television (DTT).
Channel Four
Channel 4HD have promised to be serve up a feast of high-def treats including a ton o'films adding up to about 150 hours of HD movies during the first twelve months, most if it shown during peak-time. There'll also be UK-made drama, comedy, science programmes and documentaries plus imports such as Desperate Housewives, while Welsh viewers will be able to snack on Welsh-language programmes and European Cup Rugby games onS4C HD.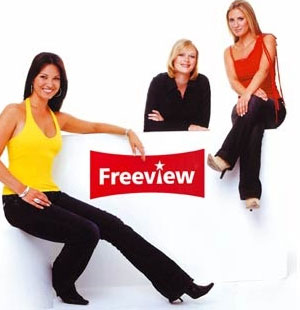 Channel 3
The boys at ITV PLC, Channel TV, STV and UTV have announced that they'll be simultaneously broadcasting the current peak-time (18.00-23.00) ITV1 schedule in HD, as well as offering the FA Cup (go Cardiff City!) and the 2010 Football World Cup in lush HD.
There'll also be newly-commissioned drama series such as the Mum-pleasing Miss Marple and 'programmes about the UK's nations and regions in place of the early evening and late night regional news services.'
BBC
The BBC Trust is still to decide on the service to accompany the BBC HD service already running on BSkyB, Virgin Media and Freesat.
Ofcom said there may also be a fourth HD channel added before 2010, but before you get too excited, you'll have to fork out for a HD-capable set-top box and compatible tele before you can start gorging yourself on any of the HD goodness.