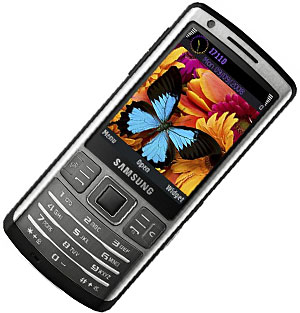 With the Symbian Smartphone Show currently rocking London we can expect a load of updates over the next couple of days, with the announcement of Samsung's new I7110 the first out of the gate.
The 'candybar' 12.9mm thin phone purrs along on the S60 3rd Edition operating system and packs a 2.6″ QVGA screen (320 x 240 pixels) using AMOLED technology (that's 'Active Matrix Organic light emitting diode' in English).
There's built in geo-tagging, plus pedestrian and driving navigation, with the ped nav available in 10 Western European cities; Amsterdam, Barcelona, Berlin, Helsinki, London, Madrid, Milan, Munich, Paris, and Rome.
Everything is ship shape and up to date inside too, with the phone wedging in an FM Radio with RDS, DNSe 2.0, an 8-way optical mouse, accelerometer, 3D Games (FIFA 2008, Asphalt), compatible DLNA.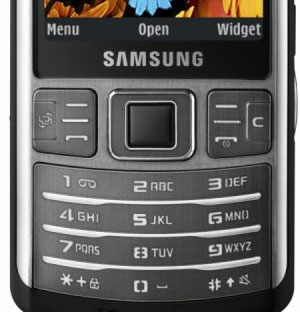 There's a 5MP Camera on the back, complete with CMOS sensor, autofocus and LED Flash – and the latest 'smile shot' and 'blink shot' functions, with VGA video recording at 30fps and QVGA at 120fps, while the media player will laugh in the face of an army of file formats, including DivX / H.263 / H.264 / WMV /MP4, RV, MP3 / AAC / AAC+ /eACC+ / WMA / RealAudio.
The connectivity boxes are all nicely ticked too with quadband/ HSDPA, Bluetooth v2.0, USB 2.0 and WiFi onboard, and supporting the 50MB of built in memory, there's an external SDHC-supported micro SD memory slot for up to 16GB extra storage.
Samsung claim that the phone's 1,200 mAh battery can keep rolling for 11 hours of 'talk time and extended multimedia experience' (up to 451 hrs on standby) with the Samsung I7110 being available in Russia from November 2008 with other markets following shortly after.
What we think
We're not a fan of the flat Razr-like keypads, but there's no denying that there's some nice technology lurking inside – and the ped navigation could be a winner. We'll try and get our greasy mitts on one soon and give you our verdict.