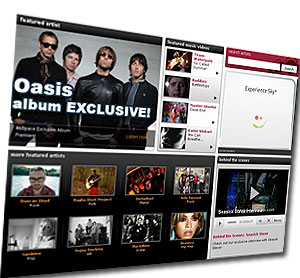 MySpace is claiming that its MySpace Music service has already streamed well over a billion songs since launching on September 25.
The company are being a little vague with the details but it seems that the billion song total was reached only a 'few days' after launch.
Notably, it took iTunes nearly three years reach the same milestone, although it's hardly a meaningful comparison seeing as MySpace tunes are free to stream while on iTunes punters were asked to shell out $0.99 a pop.
Either way, it's still a mighty impressive total, and MySpace have been quick to big themselves up: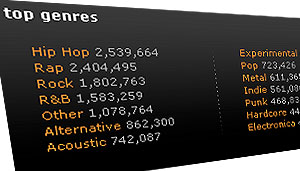 "We're extremely pleased with the launch of MySpace Music—clearly our users around the world are engaged and excited about the new music experience on MySpace. We've hit some incredible milestones in only a few days—some of the numbers you're reading about are already out of date."
Unfortunately, it seems that their press agent may have inhaled a large line of pure gobbledegook at this point, with the rest of the announcement becoming increasingly baffling:
"We can confirm that we hit a milestone of one billion music streams in only a few days after launching the new product however because this number may be inflated by the high profile launch and accompanying promotional push, we will be looking to our metrics on engagement and unique users which will tell a much richer story on how positively the community is responding to the new music experience. We will continue to keep you posted on the response to MySpace Music."
Whatever all that means, it's clear that MySpace is streaming tunes by the bucketload at the moment, and with their record companies partners getting a paid per stream, there might be some happy faces around.