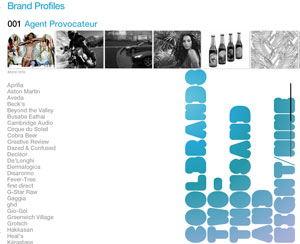 YouTube has swiped aside Internet monsters Google and social networking phenomenon Facebook to win the honour of the 'coolest online media brand', according to this year's CoolBrands survey.
Search giants Google had to settle for second place, with Facebook in third place followed by Wikipedia, music site Last FM, Flickr and Bebo.
Although we think it's all a bit of tosh (my own website, urban75.com, was once nominated by CoolBrands as being one of the 'coolest' brands – and the site is just about the antithesis of all that cool branding nonsense!), some companies must crave a listing – which would explain why they're willing to fork out £££'s to be included in the yearly 'Coolest Brands' book – an offer we naturally declined.
According to Coolbrands – which is part of the Superbrands, err, brand – nominated brands are ranked according to their "style, authenticity, originality, desirability and uniqueness with the CoolBrands Council and more than 2,500 members of the public doing the judgin'.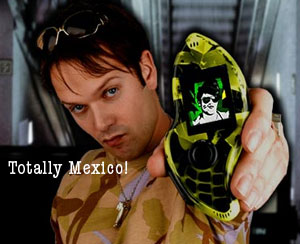 Anyway, if 'coolness' rankings are the kind of thing that keeps you awake at night with excitement, heeeeeere's their listing of the "Top 10 Coolest Online Media"
1. YouTube
2. Google
3. Facebook
4. Wikipedia
5. Last FM
6. Flickr
7. Bebo
8. Holy Moly
9. Gaydar.co.uk
10. Urban Junkies
And if that's isn't enough, here's the "top 20 coolest brands in CoolBrands" list:
1) Aston Martin
2) iPhone
3) Apple
4) Bang & Olufsen
5) YouTube
6) Google
7) Nintendo
8) Agent Provocateur
9) Rolex
10) Tate Modern
11) Dom Perignon
12) Virgin Atlantic
13) Ferrari
14) Ducati
15) Playstation
16) Sony
17) Nike
18) Boss
19) Facebook
20) Lamborghini
… and the Top 10 Coolest Media Publications:
1. Vogue
2. Vanity Fair
3. Marvel Comics
4. The Guardian/The Observer
5. DC Comics
6. Creative Review
7. Dazed & Confused
8. GQ
9. The Independent/The Independent on Sunday
10. The Times/The Sunday Times