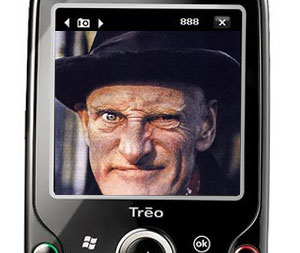 Worldwide revenues from mobile adult video chat services are set to hit a pocket bulging $1.5bn within the next five years according to a new report from Juniper Research.
Their research reveals that the average monthly spend for this specialist market has throbbed up to 20 times higher than for other types of adult services, with profits set to keep on thrusting upwards.
"Video chat services are showing remarkable growth in terms of customer retention and average usage, with users regularly returning to chat to the same hostess and developing a virtual relationship with her," commented report author Dr Windsor Holden.
Commenting on the increased 3G penetration (no sniggering at the back please). Dr Holden said chat revenues are "expected to exceed 25 per cent in many developed markets by the end of 2008, " adding that there was "a significant opportunity for service providers to launch and monetise live chat services."
The gang at Juniper Research calculate that video chat will be make up a third of total mobile adult service revenues by 2012, a massive leap up from last year's eight per cent total.
Western Europe continues to the largest regional market for mobile adult services, with revenues set to hit $453m by 2012.