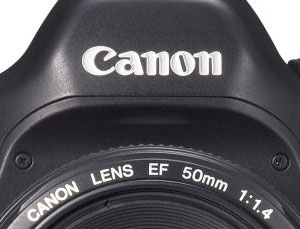 Details of the eagerly awaited full frame Canon 5D Mark II dSLR are beginning to leak all over t'Internet.
Likely to cause some outbreaks of salivation amongst Canon fans are the rapidly warming rumours of the impending launch of the Canon 5D Mark II digital SLR camera.
According to details leaked onto the Internet, the high end camera is due for a September 8th release, with a tempting price tag that undercuts its main rival, the Nikon D700.
The camera packs a whopping 16MP full frame sensor, comes with full weather sealing and anti-dust features, and has the ability to rattle out images at 6 FPS.
The LCD screen offers a VGA-resolution display but there's no Live View onboard (to be honest, we've rarely used this facility on our Nikon D300 although we expect some people may find it an essential feature).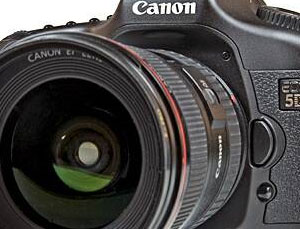 With a body-only recommended price of $2,399.95 (reckoned to drop to something like $2,200 online), the Canon 5D Mark II is set to retail for around $500-$700 cheaper than the rival Nikon D700, with Canon is looking to pick up a few photographers hungry for some full frame goodness without breaking the bank.
At the moment, there's precious little other information available on the new camera, although the New York Herald has published a list of rumoured features that definitely won't be on the 5D.
These include no pro AF from 1D (although all points are cross-type), no video mode, no compatibility with EF-S lenses, no electronic crop mode for faster shot rate, no HDMI-out and no UDMA CF support.
Let's hope Canon release the full details soon so we can learn exactly what this eagerly awaited camera can do!