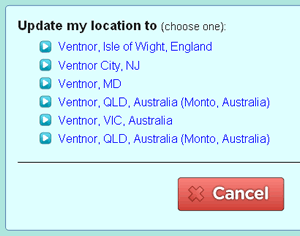 Yahoo has finally released Fire Eagle, their much-discussed location service.
Bloggers have been banging on about it for ages, which became all the more heightened after it was shown to the delegates by Tom Coates at eTech in March.
Presenting a product at eTech has been a sure-fire way of getting people talking about your product as many A-list, and A-lists wanna-be bloggers attend.
Despite the hugely long period between the beta phase and public release, Yahoo have stolen a march on Google, as they don't have anything to show as yet.
What is Fire Eagle?
Fire eagle lets its users update their locations and make the information available to other services, if the user allows them access to it. They can also decide to cloak their location, effectively hiding to the electronic world.
Updates of the current location can be via a Web browser, on a static computer, laptop and also Mobile phones running browsers.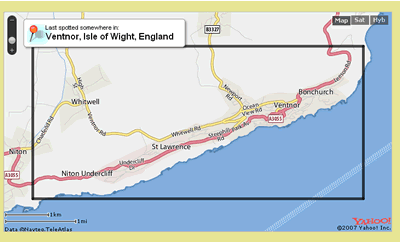 Mobile device are also able to update it, some automatically if they have GPS on board, like the Nokia N95 and 2nd Gen iPhone.
What Yahoo is keen to point out is that Fire Eagle isn't a social network, instead it plugs into many social networks, allowing them to receive the location information that use decide to disclose.
Is that it?
Many might look at Fire Eagle and ask why it's taken so long to get released. After all, all it appears to do is to ask you where you are, then record it on-line.
Beyond the simple input interface there's also an API that developers can use to build applications that either input location information into Fire Eagle, or retrieve it.
User decided
One central premise of Fire Eagle is that the user can pick and choose which applications have access to which types of information.
This permission can be revoked by the user at any time.
Total control is essential with something as sensitive as where in the world you are at any given time.
Wipe history
Yahoo has also give total control to the user. If they want to erase the history of their locations from Fire Eagle, it a click away.