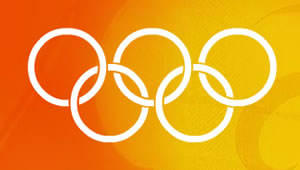 Western journalists are now complaining that their access to the World Wide Web is being limited.
The Times asserts that the International Olympic Committee has 'disclosed,' that "A deal with Beijing has allowed the Chinese authorities to block sensitive Internet sites.
They go on to list a number of Web sites that are inaccessible, including the BBC Chinese language site; Amnesty International; Reporters without Borders; US broadcaster Radio Free Asia; the German radio station Deutsche Welle and sites run by the Falun Gong religious sect remain inaccessible.
Personal experience in China
From having spent time in China in June 2007 covering the World Broadband Forum Asia in Beijing, I was surprised and disappointed that access to Wikipedia was blocked and that the images on Flickr wouldn't show.
While abhorring censorship, it should be noted that China isn't the only country in the world to bar access to Web sites – at least with China they're open about it.
Chinese people getting angry
At an international tech gathering I attended when the journey of the Olympic torch was being interrupted on daily basis, the Chinese tech journalists that I spoke to were furious at the coverage that the Western media were giving to it.
Their opinion? That it was being done deliberately to cause maximum embarrassment to China.
The recent news about restricting Web access is building on this.
When you see the recent successful rise of China and the huge economic threat that China's success will be to Western Governments, you can well believe that this might be the case.