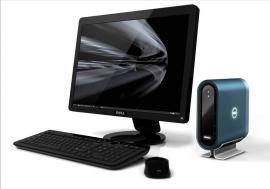 With a swishy YouTube video freshly sent out into the wild (UPDATE: Sadly now marked private), Dell has given the hype machine a nudge to ready the masses for their new Studio Hybrid small form factor desktop PC.
Claiming to be 80 percent smaller than a typical PC, the Studio Hybrid comes in no less than seven different interchangeable colours to reduce the risk of unfortunate colour clashes with your new curtains.
Dell are bigging up the Hybrid's environmental credentials, with the promotional video proclaiming it to use 70 percent less energy than a traditional desktop.
It's rather a neat looking little fella too, sporting a compact curvy design covered in a coloured, Perspex-like material, with an elegant matching stand.
Back in April when Dell were first putting out the word on this machine, the company said that the casings would be made from totally recycled material, although there's ne'er a peep about that in the video, although there is an extra-natty bamboo coming up.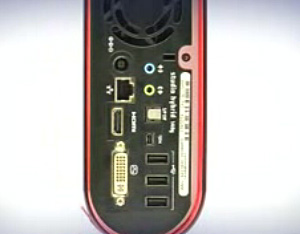 Full details are expected later today, with pricing believed to be set at $699 with a monitor, and $499 without, and lurking inside will be Intel's latest mobile processor in it.