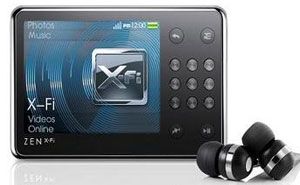 Although they may struggle to create even a wispy cloud of press interest compared to the great hyperbolic dust storms bellowing forth for even the tiniest updates to the iPod range, Creative continue to knock out some interesting personal media players (PMPs) that perhaps deserve more attention.
Fresh out of the company's labs is a new range of PMPs regaling under the 'Creative Zen X-Fi' moniker, named after their 'Xtreme Fidelity X-Fi audio technology' which claims to restore the recorded "highs and lows" that are often lost when ripping tunes into lossy formats like MP3, AAC and WMA.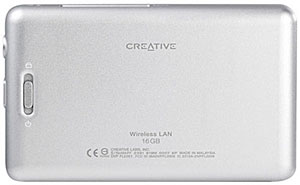 The shiny new X-Fi range comes in a three-pack of sizes (8GB, 16Gb, 32GB), with a 2.5inch TFT display screen, onboard speakers, SD card slot although things only get interesting with the larger 16GB and 32GB models which offer Wi-Fi connectivity.
The Wi-Fi totin' models let you to stream and download music from a PC, or play music through a networked hi-fi or a pair of headphones. There seems to be no web browsing though, which strikes us as a daft omission, but you can use IM clients like Yahoo! Messenger and Windows Live! Messenger, and type out yr messgs usng da kybd.
All players pack a handy FM radio – great for keeping up to date with the all important Cardiff City scores if you're out and about on a Saturday afternoon – as well as a microphone for a bit of recording on the move and support for unprotected, DRM-free iTunes music which can be downloaded through Apple's online service.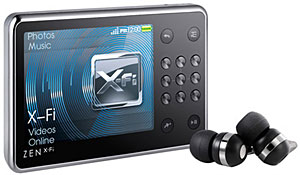 As a treat for your lug'oles, all the players are packaged with Creative's premium EP-830 in-ear earphones.
The Zen X-Fi 8GB, 16GB and 32GB PMPs will be shuffling into stores at the end of the month, and can be yours all yours for £109.99, £139.99 and £199.99 respectively.