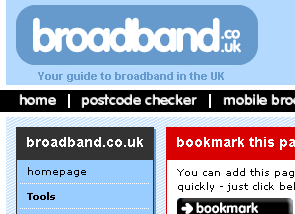 O2 Broadband and Be Broadband have put on their Billy Whizz boots and surged past their competitors in the broadband speed charts, providing average download speeds over twice the national average.
The figures come from broadband analysts at broadband.co.uk, with spokeschap Edd Dawson commenting, "Such is O2's dominance in the average download speed charts that they are an incredible 47% faster on average than their nearest rivals Virgin Media."
Dawson noted that the national average download speed stayed fairly constant over June 2008 at around the 3.3Mbps mark, while the nimble gang of Speedy Gonzales at O2 and Be (who share the same technical infrastructure) had shimmied, shuffled and surged miles ahead of the wheezing pack to record their impressive average of 7.02Mbps.
Here's the average download and upload speeds in Mbps for June 2008 (upload speeds in brackets):
AOL – 2.118 (0.272)
Be and O2 – 7.021 (0.819)
BT – 2.568 (0.352)
Eclipse – 1.614 (0.362)
Orange – 3.220 (0.417)
Plusnet – 2.526 (0.357)
Sky – 3.462 (0.415)
Talk Talk – 2.915 (0.303)
Tiscali – 2.289 (0.329)
Virgin Media – 4.768 (0.421)
All providers – 3.330 (0.373)
Thanks to their fancy pants new-fangled ADSL2+ technology, O2 and Be Broadband were twice as fast as their rivals, while crappy old Eclipse could only muster a geriatric 1.6Mbps – a shockingly low mark.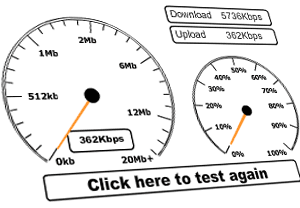 Broadband.co.uk offer a handy Broadband Speed Test widget on their website which lets you test your speed against what your ISP claims it can provide.
Our BT connection scored an above-average download speed of 5.59Mbps and upload speed of 0.32Mbp. There's also the option to enter your postcode and have it checked against the maximum speed available in your area, although it failed miserably to recognise our postcode as valid.
The site also features nifty tools to help you find the best broadband deal in your area, as well as useful general guides to all things broadband-tastic.