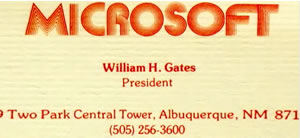 Today Bill Gates is stepping away from his day-to-day role at Microsoft, having built the company from zero in 1975 to the giant it is today.
While keeping his current role as chairmen, he'll be passing a lot of his considerable attention to the Bill & Melinda Gates Foundation, the charity organisation founded in 2000.
The Foundation plan to spend almost $100 billion dollars over that time to advance its three core attentions Global health, Extreme poverty and strengthening the US education system.
Wow
What Bill and his colleagues have built over that time is unique – a company whose products dominate the wrold and that returns huge profits and margins.
While many may feel that Microsoft is past its prime, their financial results don't reflect that. They pull in $60 billion in revenue, have recently had a 27% profit growth and enjoy an $18 billion post-tax, net profit for 2008. Crazy numbers.
Windows itself — again, despite the lack of joy about Windows Vista — is a $17Bn a year business, with a 75% operating profit. Bananas.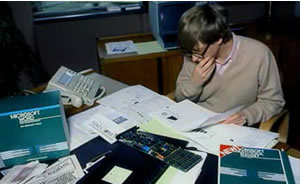 Tarnished
While we wish Bill all the luck in the world — not that he'll be losing any sleep about our views one way or another — it has to be faced that there have been many voices over the years expressing descent.
For those, Microsoft's unparalleled success has come at the cost to many other individuals and companies. They allege that Microsoft's business methods have been extremely aggressive, smothering competition and holding back the advancements of computing, while pouring money in to the accounts of Microsoft.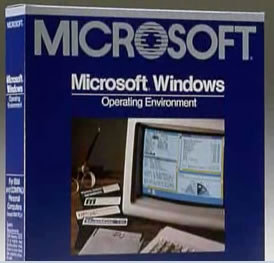 A world without Windows?
It's very hard to accurately imagine what the world would have been like without the dominance of Microsoft Windows.
Windows has given the world an ability to build software applications to a standard that work on computers from a wide variety of hardware manufacturers.
There is an argument that without its dominance the market would have grown up confused and uncentered, and potentially not be as advanced as today.
The other side is that with more competition and choice, people's computing experience would be far more personal and advanced. Without travelling to the parallel non-Microsoft time dimension no one will ever truly know.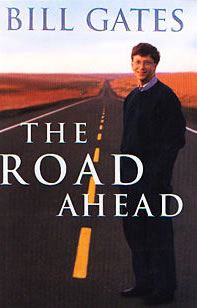 The Road Ahead
Perhaps the largest public blot on Gates' technology vision was the publishing in 1995 of 'The Road Ahead.'
The book tried to forecast where the next stages of technology would go, but totally missed the Internet, thinking instead that their closed dial-up network, Microsoft Network (MSN), along the same lines as Compuserve, would be dominant. Open connectivity wasn't envisaged.
To Gates' credit, once he did realise that the Internet was an unstoppable force, he swung Microsoft around to be Internet focused.
When we cast our minds back to that time, we at Digital-Lifestyles remember the breath-taking speed at which Microsoft turned around such a huge company in such a short period of time – it just had to be marvelled at and admired, in spite of our underlying feelings.
You've got the software, now watch the video
In true Microsoft style, you can watch the video on the Microsoft site … on the condition that you have the Microsoft Silverlight plugin installed. It's also available in sections on YouTube.