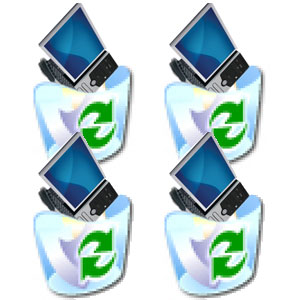 If proof were needed of the criminal waste created by the computer industry, new figures from research firm Gartner estimate that some 35 million PCs will be dumped into landfill this year, "with little or no regard" for their toxic content.
Gartner's analyst Meike Escherich said he expected some 180 million computers to be replaced this year, with some being flogged off to second owners via auction sites and other channels, or simply given away.
Some discarded PCs will be broken up and recycled, but as many at 35 million PCs will get dumped straight into landfill – a situation likely to worsen as the number of discarded PCs keeps track with the continuing expansion of the PC installed base.
One billion computers in use
Gartner said that the total of personal computers in use around the world has surpassed 1 billion, with huge growth in emerging markets set to double the number of PCs in use by early 2014.
Currently, mature markets make up 58 percent of the first billion installed PCs, but that figure will plummet to around 30 percent when the total in use hits two billion.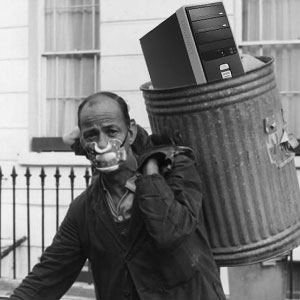 "Rapid penetration in emerging markets is being driven by the explosive expansion of broadband and wireless connectivity, the continuing fall in PC average selling prices, and the general realization that PCs are an indispensable tool for advancement," said George Shiffler, research director at Gartner.
Via
UK computer recycling schemes
Computers for Charities
Computeraid
Wasteonline