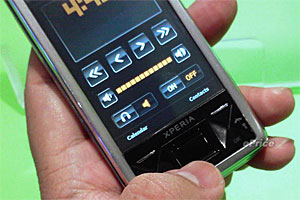 We've been pretty excited about the eagerly awaited Sony Xperia X1 smartphone which we first talked about back in February this year.
Although it's still to be released out in the wild, the phone was on display at the ITU Telecom Expo in Singapore and ready for passing punters to get their grubby mitts on its shiny, angular features.
Powered by Windows Mobile, there's talk of this sleek handset being an 'iPhone killer' and on features alone, it's certainly big enough to take Apple's phone around the back of the bike sheds and give it a good slapdown.
With its 3.2 Megapixel camera, pull-out QWERTY keyboard, video recording and 800 x 480 pixels screen the Xperia easily outguns the iPhone, although whether their "unique 3D interface" can match the sublime ease of use on Apple's product is another matter.
You can take a peek at how the interface shapes up with these YouTube videos posted by eprice.com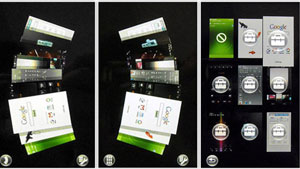 Judging by these videos, we have to say we're a little underwhelmed by the interface – the itty bitty stylus had to be called into action several times, and we'd soon get annoyed by the lag in the eye candy-laden 3D interface.