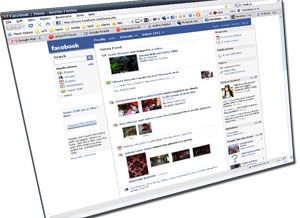 In the battle of the big two social networking sites, Facebook has cruised forward to take a "significant lead" in visitor numbers over its rival, MySpace.
According to traffic monitoring bods ComScore, Facebook hauled in more than 123m unique visitors in May, a hefty rise of 162 per cent compared to the same period last year.
MySpace only managed to grab 114.6m unique visitors at MySpace, with traffic growing at just 5 per cent over the same period.
This is the first time that Facebook has taken a big lead in unique visitors, with the increase improving on April's figures where visitor numbers for the two Internet rivals were tied.
Although Facebook may be attracting the most unique visitors, MySpace claims to have more active users with 110m users compared to Facebook's 80m.
As a a private company, Facebook is not obliged to reveal official sales or profit figures, but an article in the Financial Times reports that industry insiders estimated $150m sales revenue last year, with the company expected to double that figure this year.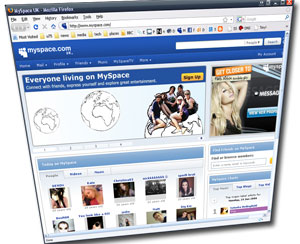 Although impressive, these figures look like small beer next to the $1bn in revenue generated by MySpace last year.
The notoriously chaotic and dreadful-looking MySpace has recently had a makeover as part of the company's plans to broaden their appeal. It still looks like a bit of a dog's dinner to our eyes, but you can read more about founder Tom Anderson's plans in today's Guardian interview.