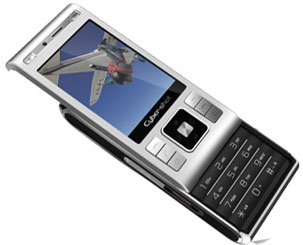 Box fresh and ready to spread the big megapixel love is Sony Ericsson's new C905 Cyber-shot cameraphone stuffing in a whopping 8.1MP of picture power and a ton of photography- focussed gizmos.


The new Sony hasn't shirked on its mobile responsibilities either, with the quad-band GSM/tri-band UMTS/HSDPA 850/1900/2100 (C905a version) slider coming with A2DP stereo Bluetooth, TV-out, and WiFi with DLNA support.
It's as a camera that the C905 shines, with the phone snapper sporting the latest must-have camera technology including Xenon flash, auto focus, face detection, smart contrast, image stabilizer and red-eye reduction.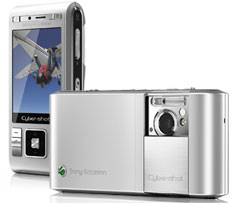 There's also BestPic technology, a digital zoom up to 16x and video recording with stabilisation backed by 2GB of bundled Memory Stick Micro (M2) for storage.
The auto rotating screen offers a 2.4-inch scratch-resistant QVGA display, and there's also aGPS with Google Maps onboard, geo-tagging support, plus the ability to transfer photos wirelessly to TV using via Wi-Fi (using DLNA).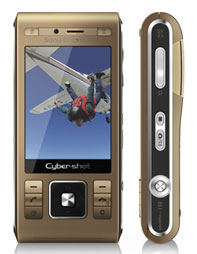 Here's Sven Totté, Head of Imaging Marketing at Sony Ericsson to start frothing about the C905 (and the S302 we looked at yesterday):
"The C905 Cyber-shot and S302 Snapshot have been developed to make us all better photographers! That means making it easier to take great shots and never missing that magic moment. Although both have photography at their core, the phones are very distinct; the 8.1megapixel C905 is a viable alternative to a digital camera and the S302 is perfect for those who don't want to miss a moment and like to send or Bluetooth their photos to their friends."
Battery life is claimed at 9-hours talk with 380 hours standby and the C905 Cyber-shot will be available in three versions (see below) and three colours (Night Black, Ice Silver and Copper Gold) in selected markets from Q4 2008.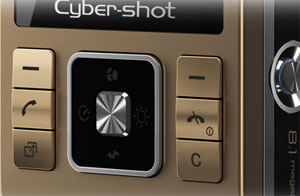 C905: GSM/GPRS/EDGE 850/900/1800/1900 UMTS/HSDPA 2100.
C905a: GSM/GPRS/EDGE 850/900/1800/1900 UMTS/HSDPA 850/1900/2100
C905c: GSM/GPRS/EDGE 850/900/1800/1900