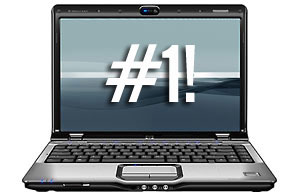 New quarterly notebook PC shipment figures by research bods DisplaySearch have revealed that 31 million units were shipped in the first quarter of 2008, with the notebook PC market shrinking 6% over the last quarter, but increasing 35% compared to the same period last year.


For the seventh consecutive quarter, HP ruled the roost, shifting nearly six and a half million lappies – nearly two million more than the number two retailer, Dell, who shimmied back into the number two slot.
HP now hog over 20 per cent of the global market share, while Dell's recent focus on retail sales and business in China saw their market share nudging past 15% thanks.
Snapping at their heels in third place is Acer with a 14.6 per cent share, buoyed by their acquisitions of Gateway and Packard Bell, while Toshiba lag a fair bit behind with 9.3 per cent.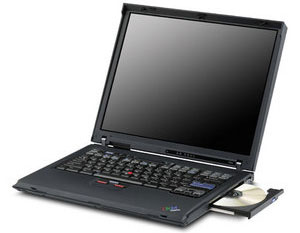 Enjoying some big gains is Lenovo in fifth place with a 7.5 per cent market share, followed by Fujitsu-Siemens (5.2 per cent) and Apple who have shuffled up a place to seventh with a 4.6 per cent share.
The most popular screen size remain a 15.4-inch jobbie with with a resolution of 1280×800 – this now accounts for nearly 50 per cent of all notebook PCs shipped first quarter of 2008. The second most popular screen/resolution size was 14.1-inch with a 1280×800 resolution, which grabbed a 22% share.
DisplaySearch forecast notebook PC shipments to sail past 135 million units for 2008.