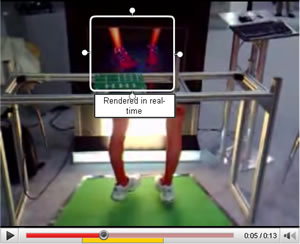 We were putting a video up yesterday (Virtual Mirror) and we saw that YouTube had introduced a new function – allowing video publishers to add annotations to their pieces.
Hurrah – we've been waiting for a feature like this for a long time and had it as a 'one day' project for ourselves, for the last five or so years.
From the limited use we've had of it, it looks like they've done a really good job of implementing it.
Three types
There's three different types
Spotlight – highlight a section of the video. The 'spotlight' can be re-sized, and have text attached to it, which is shown when the viewer passes their mouse over it.
Add a note – Errr … lets a text message appear on the screen at a chosen location.
Speech Bubble – Pretty similar to the Note, but has a pointer hanging out of the bottom, as you'd expect with a speech bubble.
All of these controls are temporal, ie you can have the appear and disappear between certain times that the video plays – essential with video.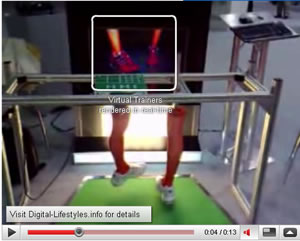 When you're authoring an annotation, a coloured line appears along the timeline (yellow in the image shown at the top of the story) to show when it will be displayed on the video.
If you decide you don't want it anymore, removing annotations is as simple as clicking the boxed-cross at the top right corner of the entry.
Preview or Publish
When you're happy with your creation, you're able to Preview it, so you alone can see it, or Publish to let the world marvel at your handy work.

No external links
Quite why YouTube is so against letting contributors link out to external sites remains a mystery to us. The annotations you can do allow links … but only to YouTube videos, Channels or YouTube search results.
We feel this is a major failing, really restricting the usefulness of the annotation feature. How much better it would be if you could provide links to further information.
More to come
We're sure that this is an early stage of where YouTube are going to be going with this. With the quality of this early stage execution, you can see that the future of this feature will be significant, with the possibility that these could also be open to viewers of the videos in the future.