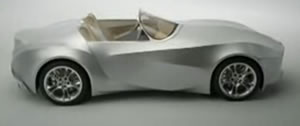 BMW are thinking differently about cars. They've been busying themselves for the last six years with an under wraps project called GINA – "Geometry and functions In 'N' Adaptions."
The first project the public has seen of GINA has been embodied — literately — into a car built on a Z8 chassis, but with a polyurethane-coated Lycra skin stretched over a frame, in place for the normal metal body. Pretty wild in itself, but made even more significant by the framework underneath being able to move, changing the shape of the car body!
Watching the video (below) will give you an idea of how crazy this looks. At about 1:18 in to the video you'll see the wheel arches alter shape and the rear spoiler raise.
Even more visually radical is the bonnet/hood split itself to show the V8 engine underneath.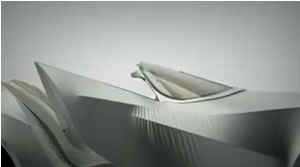 During the interview Chris Bangle, Director of Design, BMW Group, claims that it only takes about two hours to put the 'skin' on the car, opening a possibility of the car changing colour to match the mood of the owner.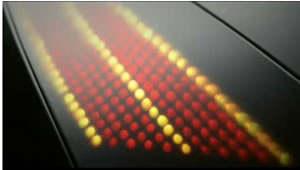 No visible lights
With the fabric being see through, there is no need to have the rear lights showing when their not being used. When the brakes are applied, the lights shine through the silver skin.
They've also created an eye lid-type covering for the headlights that open when the lights are turned on. This looks like more of a gimmick rather than a practical usage.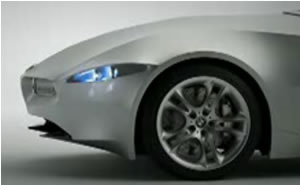 Viva la future
With car companies looking like they're embracing the future rather than see it as a threat, we're looking forward to a far more interesting motoring world.
The major car companies do, of course, have to change. As the possibilities of small scale manufacturing becomes more realistic, individuals may simply decide to avoid the Majors and go build a new car with a group of friends.
(via)