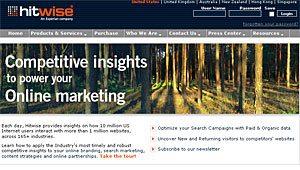 Amazon continues its reign as the Lord God and Master of UK 'etailers', with a new survey by web-monitoring firm Hitwise declaring them the most popular online marketplace in Blightyland.


The not-exactly-unsurprising fact was revealed in the Hot Shops list, which ranks the most-visited online retail stores in the UK.
The rating system is a joint venture with Interactive Media in Retail Group (IMRG) and is published quarterly, with the first survey conducted back in May 2006.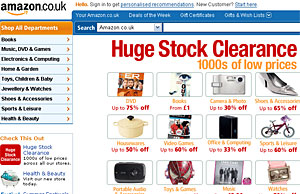 The most recent figures show King Amazon staying ahead of the chasing pack of Apple, Play.com, Tesco.com and Argos, although there are some Johnny Come Latelys starting to impact on the charts, in the shape of Marks & Spencer, Next, Game, Odeon Cinemas and Sainsburys. Falling off the list this quarter was Opodo and Tesco Electrical.
Electrical and travel sectors dominated the Top Fifty, with high street brands like Comet and PC World rocking the charts as well as budget travel services such as EasyJet and Ryanair.
"Over the last two years traditional high-street stores have significantly improved their online presence, and the Hot Shops list has reflected this change in the market," commented Robin Goad of Hitwise.
"It's the sheer range of retailers in the list – from sellers of the latest high-tech gadgets to grocery and DIY stores – that illustrates just how central online retail has become to so many people's lives," he continued.
James Roper, CEO of IMRG was also ready and willing to whip out a quip or two, adding, "With the Internet dominating retail growth and more than £60bn worth of online sales at stake this year, it's surprising that so many of the traditional high street retailers are still failing to appear on the Hot Shops List, because that's where the action is."