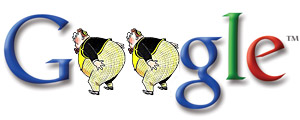 The great lumbering behemoth that is Google continues to devours UK search engine revenues, cementing its place at the top of the search engine chart by increasing its return on investment (ROI) by 14 per since the last quarter of 2007.


The report, compiled by search engine marketing company Efficient Frontier, showed that Google grabbed no less than 85 per cent of search engine spending in Q1 2008.
MSN registered modest gains in the share of search spending during the same period, scoring the highest ROI of the top three search engines, which is a bit of a result after their 'cost per click' increased by 16 per cent last year.
The facts and figures were stuffed in Efficient Frontier's "UK Search Engine Performance Report: Q1 2008" which noted that the third placed Yahoo had a tricky quarter with plummeting 'click through rates' seeing their ROI crash six per cent in Q1 2008 compared to Q4 2007.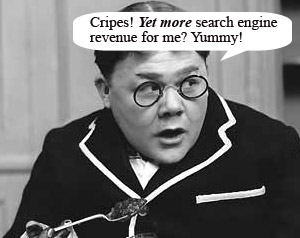 David White, Efficient Frontier Europe general manager, said: "We are seeing an increasingly strong front runner in Google in the UK and broader European markets. We are agnostic about where we spend our clients' money and find ourselves raising our investment in Google based solely on the results."
"This report gives our clients and the wider search community visibility into how the search engines perform for our client base, relative to each other," he said.
On the off chance that you're interested in this kind of thing, Efficient Frontier explained that their research is compiled using a smartypants algorithm-based technology, which reaches its conclusion by doing all sorts of clever things like constantly monitoring search engine spend and costs, click through rates, cost per click and return on investment (ROI) and other stuff like that.