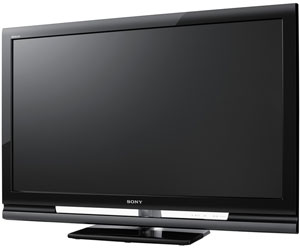 If, like us, you've become increasingly aware of the enormous, room-filling girth of your current cathode ray TV set, you may find your wallet being teased and titillated by Sony's new Bravia V4500 range of sleek'n'slim LCD TVs.


The Bravia line comes in relatively modest 26″, 32″ and 37″ sizes, each one packing a WXGA (1,360 x 768 pixels) display powered by Sony's Bravia Engine 2 technology and encased in a lush piano black finish, "accented" by a dark silver speaker.
All the Bravia boys come with an integrated MPEG-4 AVC HD tuner for terrestrial HDTV programmes (where compatible DVB-T/DVB-C services are available), with 24p True Cinema technology ensuring that movies on your shiny new Blu-ray Disc player are served up at the correct frame rate.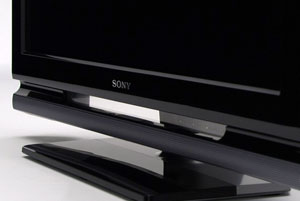 For thrilling visitors with a moving canvas of holiday snaps blown up to terrifying large, room-filling proportions (oh the joy!), there's a Picture Frame Mode that can read images off connected USB flash memory devices. Image brightness is reduced in this mode to 'mimic the appearance of a photographic print or painting'.
To save the traditional juggling of multiple remotes, the Bravia Sync system gives uni-remote control, and there's a handy 3 HDMI ports letting you hook up your suite of gaming consoles, camcorders and AV peripherals.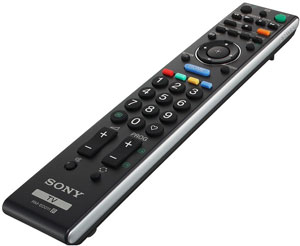 "The superbly styled, easy to use BRAVIA V4500 series gives everyone a more satisfying home entertainment experience, whether they're into TV, movies or games", air-punched Hiroshi Sakamoto, Marketing and Product Planning Vice President, TV Operations Europe, Sony Europe. "And now with the inclusion of an HD tuner, there are even more options for enjoying great-looking HD images with breathtaking quality," he roared triumphantly.
We're still waiting for the Sakamoto dude to give us details of pricing and availability.