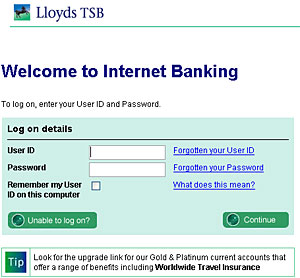 In spite of endless security scares, and reports of dire service, it seems that us Brits are just loving that online banking thing, according to new research from online stat-shufflin' dudes Comscore.
Their figures for January 2008 show that nearly 11 million users connected to at least one online banking service, adding up to around 33 per cent of the total UK online population.
Lloyds TSB proved the the most popular, notching up 2.8 million users each visiting the website 6.8 times on average during the month.
Although the Royal Bank of Scotland (RBS) Group registered more visitors (2.9 million), users accessed their sites less frequently. The user total was split between the two million or so accessing NatWest and 952,000 accessing Royal Bank of Scotland.
Wrapping up the big gun stats, HSBC's website saw 2.4 million consumers logging with Barclays Bank on 1.7 million users.
ComScore's numbers exclude traffic from public computers such as Internet cafes and access from mobile phones or PDAs.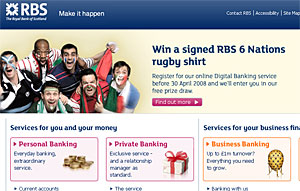 U.K. Online Banking Service visitor totals
1. Royal Bank of Scotland (RBS) Group 2,906,000
(Includes NatWest Bank: 2,021,000 and Royal Bank of Scotland: 952,000
2. Lloyds TSB: 2,832,000
3. Halifax Bank of Scotland (HBoS) Group: 2,439,000
(Includes Halifax: 2,063,000 and Bank of Scotland: 358,000)
4. HSBC:2,374,000
5. Barclays Bank: 1,700,000
In related news, the Times has reported that punters will soon be able to enjoy same-day phone and Internet transactions from the end of next month, replacing the traditional three day wait.
Banks are expected to start implementing the speedier system from May 27, although the BBC is reporting that just 5% of transactions will be processed as faster payments on launch day.