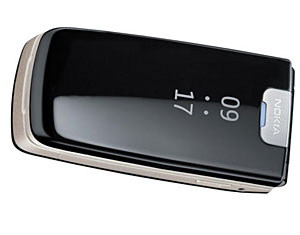 Finnish mobile phone kings Nokia have whisked away the covers on three shiny new handsets which they claim "merge modern functionality with classic and sophisticated looks."
We're always up for a bit of merging and have to say all three look rather dandy in their high gloss, smoothed edge, understated way.
The Nokia 6600 fold, Nokia 6600 slide and the Nokia 3600 slide are hoping to find favour with the fashionable crowd and are priced from 175 EUR to 275 EUR with shipping scheduled for the third quarter of 2008.
"There is a strong consumer demand for mobile handsets that blend elegant looks with modern features," purred Mikkel Drucker, Director, Connect Devices.
"Each of the three devices introduced today offers a slightly different take on a core design language. We believe they are both beautiful to use and beautiful to behold – and offer a range of choice," Drucker continued.
Nokia 6600 fold
The high gloss Nokia 6600 fold opens up to reveal a 2.13″ OLED screen supporting 16 million colours. A neat feature is that the closed phone can be tapped twice to "wake up" the hidden outer display that reveals time, incoming messages, missed calls and more. Tapping the phone twice again snoozes alerts and silences or rejects incoming phone calls.
The 3G handset packs an integrated 2 megapixel camera with double LED flash and has an estimated retail price of 275 EUR excluding taxes and subsidies.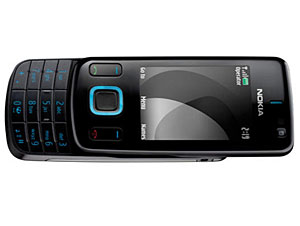 Nokia 6600 slide
The Nokia 6600 slide ups the ante with a 3.2 megapixel camera (with easy share software) and a large 2.2″ QVGA display with 16 million colours. It looks the nicest of the three to our eyes too.
The phone features the same double tap malarkey and comes with an integrated Nokia Maps application with the option to shell out for the Nokia Bluetooth GPS Module LD-4W accessory and separate navigation license.
The Nokia 6600 slide has an estimated retail price of 250 EUR excluding taxes and subsidies.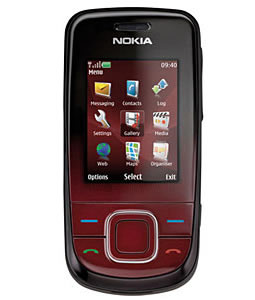 Nokia 3600 slide
The cheapo Nokia 3600 slide comes bedecked with high gloss surfaces and gradated colours and is the first Nokia product to feature background noise cancellation.
The built-in music player offers up to 3,000 songs on an optional 4 microSD card and there's a 3.2 megapixel autofocus camera with 2 LED flash onboard and a useful TV-out feature for sharing your snaps.
Nokia Maps comes pre-installed with the phone boasting an estimated retail price of 175 EUR excluding taxes and subsidies.