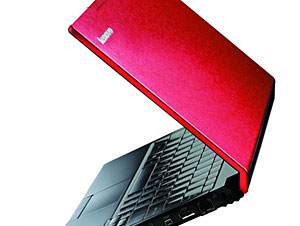 Primed for release in the US tomorrow is Lenovo's new IdeaPad U110, a natty looking ultraportable that has certainly piqued our interest.
Resplendent in an unusual etched flowery finish, the Lenovo comes in red or black finishes and looks to be following IBM/Lenovo traditions with a fairly rugged construction that could take a few knocks on the road.
Packing a 11.1″ widescreen screen that comes with the trendy, love-it-or-hate-it super glossy finish delivering WXGA resolution (1366×768 pixels), the 0.7″ thin laptop weighs in at a highly portable 2.3lbs. The gloss continues inside, with even the keyboard being buffed up to a glossy smudge-magnet.
Lenova are still to release the full specs, but the pint sized laptop is set to be powered by an Intel Core 2 Duo Low Voltage and come with an Intel X3100 video card (up to 256MB shared).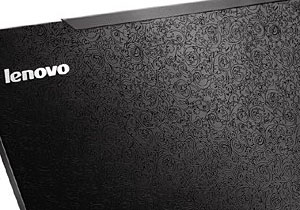 Storage comes in hard disk/solid state options; with configurations including an 1.8″ 160GB hard disk and 32GB or 64GB SSD.
There's also a 1.3MP webcam, two 1.5w speakers with connectivity options including an 10/100 Ethernet port, Intel 4965AGN wireless, Firewire, Bluetooth and at least three USB ports.
Lenovo are claiming a commuter-pleasing battery life as being up to 8 hours, although anyone looking to play DVDs will have to hook up the external reader.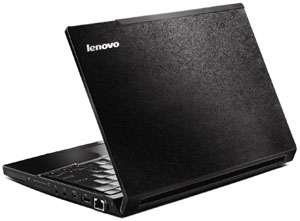 It looks well Mexico to our eyes and comes with a wallet-popping price to match, with reports suggesting a starting point of $1,899. There's no news yet of a UK release.