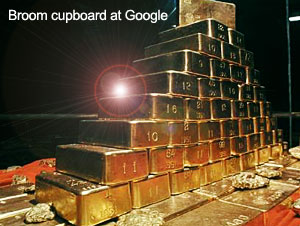 Search engine monsters Google have emerged at the very top of a list of the world's most powerful brands, with research estimating the company's value at a whopping $86bn (£43bn).
Research by analysts Millward Brown put Google at the pinnacle of their annual top 100 global brand power list for the second year running, notching up a 30% year-on-year increase in its value.
In second place – and lagging some considerable distance behind – were General Electric with a brand value estimated at $71.4, followed by Microsoft at $70.89m, Coca-Cola at $58.2m and China Mobile at $57.2m.
"Google's rank has been driven by fantastic financial performance and equity value," said Peter Walshe, the global account director at Millward Brown.
The top five have all remained in the same position over the last year, with each company ratcheting up increases in brand valuation between 15% and 39%.
Other big movers were IBM, whose brand value increased by 65% year-on-year to $55.3m, seeing the company hitting sixth place, while Apple was the biggest mover, shuffling up nine places to seventh place, with a mighty 123% increase in brand value to $55.2m.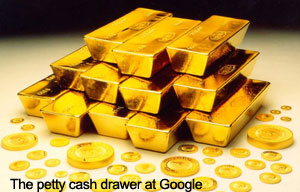 "Apple's 123% rise has proved to be from a mix of a slue of innovative products such as the iTouch, iPhone, Leopard and computers for which consumers have given the brand a lot of credit," said Walshe.
Eighth placed McMuck purveyors McDonald's saw their brand value rise by 49% with a $49.49m brand value, while Nokia hit ninth place with a 39% increase up to $43.9m.
The top-ranked British brand was mobile operator Vodafone, who deftly nipped up 12 places after a 75% increase in value to $36.9m (£18.5m).