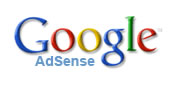 Google's Q1 2008 results have been published with their income up 42% compared with Q1 2007.
The result include the purchase of online advertising company DoubleClick, although Google state that this was "immaterial to income."
The reported revenue of $5.19 billion for the quarter was up 7% on the previous quarter.
Google owned sites brought in the lion's share of the revenue – $3.4Bn equating to 66%. This was up a whopping 49% over the same quarter last year.
AdSense of 'partner sites' brought in 33% of revenue – $1.69 billion.
_Where it gets interesting
Now 51% of Google's income comes from outside the US, bringing in $2.65Bn.
The UK is somewhat of a Darling at Google, with $803 of their turn over coming from there, that's 15% of revenue, but it was down from 16% from the equivalent quarter of 2007. Some relief at the London office that it was up from the previous quarter, at the tail end of 2007, which was at 14%