Software giants Adobe has announced plans to lead an initiative to create an open file format for digital cinema files.
The company are currently finalising the tech details of the CinemaDNG workflow in collaboration with leading camera manufacturers like Panavision, Silicon Imaging, Dalsa, Weisscam, and ARRI and software vendors, such as Iridas, The Foundry, and codec provider CineForm.


The new open, publicly documented file format will be called CinemaDNG.
"With the CinemaDNG initiative, Adobe is extending its leadership in developing open, interchangeable formats for digital still cameras into the realm of digital cinematography," said Jim Guerard, vice president of Dynamic Media at Adobe.
"By taking a proactive role and working collaboratively with leading digital cinema manufacturers, Adobe is helping to define an industry-standard approach that benefits the entire filmmaking ecosystem. Filmmakers will be able to adopt digital cinema cameras with confidence, and camera manufacturers will be able to provide specialized functionality while ensuring instant file format compatibility with existing workflows."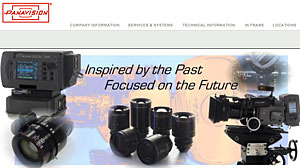 Although many filmmakers have ditched film for digital cinema cameras because of the lower costs, increased flexibility and speedier workflows, things can get mighty complicated when it comes to hardware and software, with films often shuffling through a host of vendors along the production pipeline.
By dumping the heaps of vendor-specific raw file formats and proactively promoting an open and public standard, Adobe and its partners hopes that the CinemaDNG initiative will result in speedier workflows and happier production crews.
"Experiencing a smoother, more streamlined workflow is, without exception, a good thing and open standards are a great way of accomplishing it," enthused Bruno Nicoletti, chief technology officer at The Foundry in London. "The Foundry supports Adobe's plan for CinemaDNG, which will make the adoption of raw digital camera data much easier for everyone in our industry."