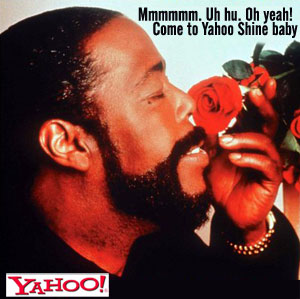 We're not sure if women should be patronised or pleased, but Yahoo is launching a new site aimed at the "key demographic" of laydees aged between 25 and 54.
Called 'Shine' and launched this very day, the site's main function appears to be to offer new opportunities to flog targeted advertising for consumer-packaged goods, retail and pharmaceuticals.


Amy Iorio, vice president for Yahoo Lifestyles, insisted that their internal research showed that women were simply gagging for a new site with the ability to aggregate various content and communications tools.
"These women were sort of caretakers for everybody in their lives," she purred. "They didn't feel like there was a place that was looking at the whole them _ as a parent, as a spouse, as a daughter. They were looking for one place that gave them everything." And that place is – you guessed it! – Shine.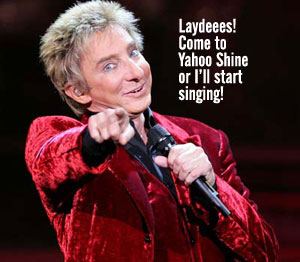 With their first site aimed at a single demographic, Yahoo looks to expand Shine's content to include parenting, sex and love, healthy living, food, career and money, entertainment, fashion, beauty, home life, and astrology.
Media companies like Hearst Communications (publishers of Redbook, Cosmopolitan, Good Housekeeping) and Rodale – who knock out a range of sports and recreation mags including Women's Health – have also been signed up to churn out exclusive content, with Yahoo hiring a team of editors to slap some original material all over da place.
In an attempt to keep things looking fresh, Shine will be published as a blog form, with newest items on top supplemented by editorial comments.