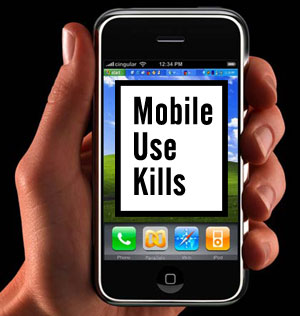 We're beginning to lose count of the amount of contradictory stories and studies claiming that mobile phones are evil human killers/totally harmless/death with an aerial, but worrying new research claims that mobiles could kill far more people than smoking or asbestos.

The claim comes from a study by an award-winning cancer expert, Dr Vini Khurana, who warns that folks should avoid using mobiles wherever possible, and urges governments and the industry to take "immediate steps" to reduce exposure to the dangerous radiation emitted by phones.
Top neurosurgeon Khurana – a man with no less than 14 awards glistening on his mantelpiece – certainly knows his onions when it comes to this mobile phone cancer research lark, publishing three dozen scientific papers on the topic.
A paper based on his latest research is currently undergoing peer-review for publication in a scientific journal, and Khurana remains confident that the cancer link will be "definitively proven" in the next decade, commenting that, "there is a significant and increasing body of evidence for a link between mobile phone usage and certain brain tumours".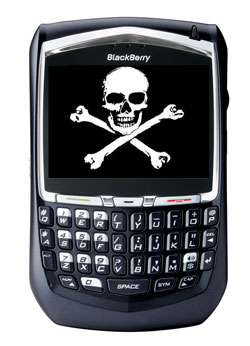 In Europe official bodies are already showing concern, with the French government warning against the use of mobile phones – especially by kids – earlier this year, and Germany advising users to cut back on mobile calls. The European Environment Agency has also called for exposures to be reduced.
"It is anticipated that this danger has far broader public health ramifications than asbestos and smoking," said Professor Khurana, who told the Independent on Sunday that he's basing his figures on the the fact that three billion people now use the phones worldwide, three times as many as smoke.
Not surprisingly, the Mobile Operators Association were quick to pour cold water on Khurana's claims, dismissing the study as as "a selective discussion of scientific literature by one individual".
The Association added that study "does not present a balanced analysis" of the published science, and "reaches opposite conclusions to the WHO and more than 30 other independent expert scientific reviews".
UPDATE: Link to the full PDF document from Dr Vini Khurana