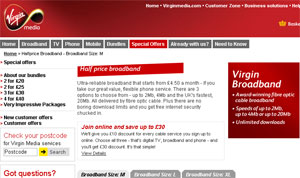 Virgin Media are on track to become the first UK Internet company to start slapping down customers downloading music illegally, with the company announcing a pilot scheme with music industry body, the BPI.


The trial could see dozens of customers being sent warning letters, with the possibility of permanently hoofing persistent offenders off t'Internet.
After two years of negotiations between record labels and Internet service providers (ISPs), there's still no sign of an industry-wide agreement, but Virgin's involvement would mark the first time a UK Internet company has taken a public stace to share responsibility for cutting down on web piracy.
A spokesman for Virgin Media said: "We have been in discussions with rights holders organisations about how a voluntary scheme could work. We are taking this problem seriously and would favour a sensible voluntary solution."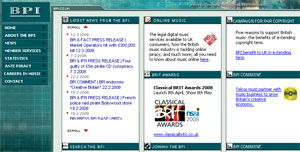 Track 'em down, boot 'em off
The scheme would see teams of BPI boffins tracing theaccounts of illegal downloaders and passing on the information to Virgin Media, who will be able to match the data to individual customer's names and addresses.
Record labels are lobbying for a "three strikes" rule which will boot dodgy downloaders off the Internet after a warning letter, followed by a suspension of Internet access.
So far, ISPs haven't been keen to start sniffing around their customer's network traffic at the music industry's behest, voicing concerns about customer privacy and the difficulty of accurately pinpointing file sharers.
With the industry loudly whining about an estimated six million broadband users depriving the music industry of "billions" due to lost CD sales, the government announced that it would implement legislation by April 2009 unless ISPs came to a voluntary agreement with media industries.
An exasperated BPI chief executive, Geoff Taylor, thumped the table with gusto and bellowed: "This is not the time for ISPs to delay further. Government clearly shares the creative community's frustration at the failure of ISPs to take action."