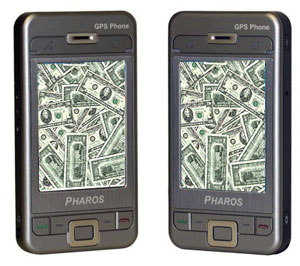 There's great pots of cash to be found in them thar mobile search hills, with annual revenues generated by mobile search services expected to reach a pocket-bulging $4.8bn by 2013.
The figures comes from spoddy analyst types Juniper Research, who reckon that local search services are on track to become the biggest hit with advertisers, scooping up 40% of mobile search adspend over the period from 2008-2013.
The company notes that although revenue generated by data charges associated with mobile search is currently a whole load higher than that generated by mobile advertising, the gap will close over the next five years as the relatively young mobile advertising market settles down and establishes itself.
Juniper reckon that take-up of mobile search services are likely to be driven by a host of factors including enhancements to the mobile user interface, the gradual decline of the operator "walled garden" approach and a reduction in pricey data costs, backed by increasing availability of flat rate data tariffs.
The company feel that the impetus provided by major search brands such as Google and Yahoo! will also encourage take up.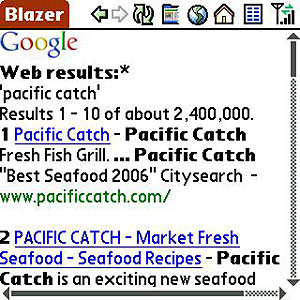 Flicking adroitly through their 'predicted global revenue' folder while consulting their smudgy crystal ball, the bods at Juniper predict that the China/Far East region will generate the most revenues from mobile search services over the next five years, followed by Western Europe and North America.
But not all was well with the tea leaves, as the report warned that an "advertising overload" might put punters right off while continuing public concerns over search engine usage of personal data might also discourage users.