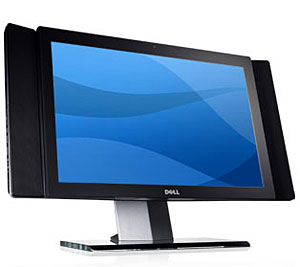 Computer giants Dell have announced that they will be offering their stylish XPS One all-in-one desktop PC in the UK.
Occupying a similar chunk of the market as the Apple iMac, the XPS has been doing well in the States, where it was released as far back as November 2007.

The sleek computer packs a 20in LCD screen and purrs along with a Core 2 Duo E4500 processor running at 2.2GHz, backed by 2GB of RAM and integrated graphics.
Storage comes in the shape of a 320GB hard disk with the whole caboodle running Vista Home Premium. Prices start from £999.
There's also a premium XPS One model available, decked out in the rather lively red of the 'Product Red' charity range, with profits going to a global fund to fight AIDS.
A collaboration between Dell and Microsoft, both companies have promised to jointly donate $80 (around £40) for each model sold.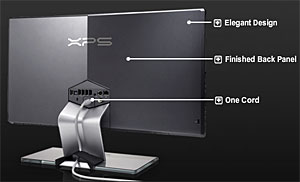 The charity PC costs a hefty £300 more, and offers a slightly speedier 2.33GHz processor, a bigger 500GB hard disk, ATi Mobility Radeon HD 2400 graphics and Windows Vista Ultimate.
Annoyingly, there's no option to change any of the components or downgrade the operating system and when computer magazine PC Pro raised this with Dell, they got an earful of PR-babble for their troubles: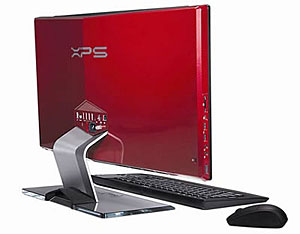 "Windows Vista Ultimate Product Red fits perfectly with the Red model of creating Red branded products with high consumer appeal. Windows Vista Ultimate Product Red combines Product Red with the best of all Windows Vista features in the most complete version available."
That's cleared it up nicely, then. Thanks for that Dell.