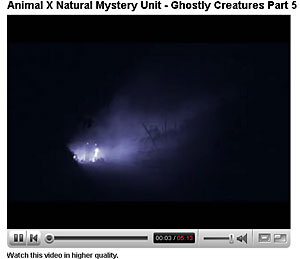 Video sharing kings YouTube are in the process of whipping up the quality of their video stream, with users increasingly being given the option to view some YouTube videos as high quality streams.
Announced in the company blog, YouTube are keen to make more video content available in high res formats, with users being able to offer their video masterpieces in higher quality streams.
Naturally, this option is only available to folks uploading content of a high enough quality – so happy slappers looking to upload low quality, heavily pixellated clips are likely to miss out.
Here's an excerpt from their blog:
"We want to help everyone understand that YouTube will continue to evolve with the videos you're creating. We're especially excited about offering this upgrade in video quality to our community of filmmakers and animators, who have been requesting this feature for some time. As more of you guys produce great-looking videos, we want to make sure they can be seen in all their glory. So we'll continue to increase quality behind the scenes and make tweaks to support your uploads. (Remember, we can now support uploads up to 1GB in size.)"
To gorge on the high quality video goodies by default, users should head to their YouTube home page, click on the 'Account' tab at the top and then scroll down to the 'Video Playback Quality' link.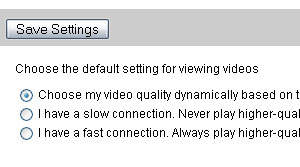 Users are given the choice of selecting from three options;
* Choosing video quality dynamically based on the current Internet connection.
* Never play higher-quality video if you have a slow connection.
* Always play higher-quality video when it's available – if you have a fast connection.
If that sounds like too much work, there's always the option to click on the 'Watch this video in higher quality' link that appears underneath the YouTube video player when there's appropriate content.
We love high quality video, but we have to say that out 8MB BT line failed miserably to cope with the higher quality videos we found, so we suggest you check to see how it works on your own connection before getting too excited.