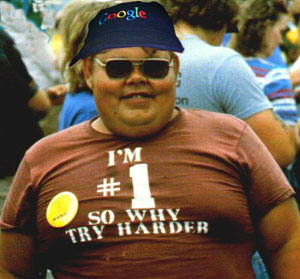 Google's climb into near-ubiquity continues with the news that it is now the UK's top business brand.
The claim comes from Superbrands, who survey 1,500 professionals every year to find out who are the big shots in the brand world and which companies enjoy the best reputation.


After much flapping of flipcharts, elongated brainstorming sessions and PowerPoint pointy presentations, the Superbrands folks declared Google to have the number one brand reputation in the UK, with Microsoft shimmying into second place.
Despite the two presence of two US brands at the top of the pile, Superbrands said that its 500 was "dominated" by companies with a long-term UK heritage, with the top ten listing as follows:
1 Google
2 Microsoft
3 BP
4 BBC (Worldwide)
5 GlaxoSmithKline
6 Rolls-Royce Group
7 Financial Times
8 British Airways
9 Fedex Express
10 Hertz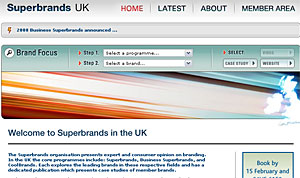 Along with Internet auction website eBay, Google was the only company in the top 50 to have been created after 1990.
"British business opts for what it knows and trusts and as we head toward economic slowdown this is only going to become more important," observed Stephen Cheliotis, chairman of the Superbrands Council.
"The next year will put even the strongest brands to the test as they defend their organisations from the challenges that await," he warned adding, "It's time like that that investment in building engagement, trust and loyalty with a customer base really gets the successful businesses through difficulties caused by wider economic problems.