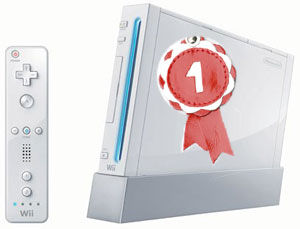 The Nintendo Wii looks set to overtake Microsoft's XBox 360 as the dominant console system this year, according to the white-coated analyst bods at research firm iSuppli.

After much flapping of flipcharts and cascades of chalky residue from their frenzied blackboard calculations, the iSuppli dudes are predicting that the global installed user base of the Nintendo Wii is to hit 30.2 million units, with 12.2 million consoles expected to be sold this year.
iSuppli say that worldwide sales of the Sony Playstation 3 are expected to ratchet up 10 million units this year, way ahead of the 7.5 million unit sales for Microsoft's Xbox 360.
However, the Sony PlayStation 3 is seen as having the greatest growth potential, with its user base doubling to 20.3 million this year and accelerating past the Wii by 2011 to lead the industry with some 38.4 million users.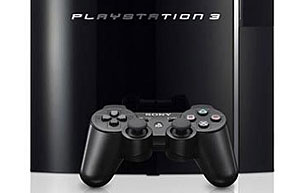 The Xbox 360 is predicted to see its user base grow to 25.7 million units by the end of 2008.
"In this stage of the new-generation video game console market, consumers are showing they'd rather be entertained and pay less for their consoles than shell out more for the latest and greatest technology," said iSuppli analyst Pam Tufegdzic in a report.