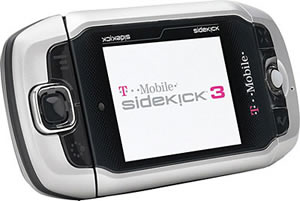 Microsoft's wad may have failed to woo Yahoo yesterday, but they've had more luck flashing the cash at the software firm Danger Inc, makers of the software that powers T-Mobile's hugely successful SideKick web phone.

Also known as the Hiptop, the gadget has proved a hit with American schlebs, including the ever-vacuous Paris Hilton.
Microsoft said that it saw the Sidekick's customer base as, "young and enthusiastic, Internet-savvy and socially inclined," while bigging up the Danger team as having, "a deep understanding of consumers and a hold on what people want from mobility, making it an ideal group to work with in delivering connected experiences."
Speaking at the Mobile World Congress in Barcelona, Robbie Bach, Microsoft's president of entertainment and devices, said: "It completes the picture for us in terms of making the transition from just being on the business side of things to being on the consumer side of things."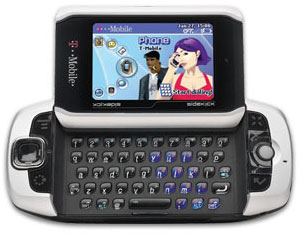 We can't say that the Sidekick has ever hastened our heartbeats, but for chattering teens, hyperactive night hawks and celebs out for night on the Columbian marching powder, the quick instant messaging, e-mail and web access has made the phone something of a cultural icon.
With the dust still settling from the back-slapping, Jupiter Research analyst Michael Gartenberg described Microsoft's acquisition as the "real excitement" of the first day of the Mobile World beano.
"The SideKick had strong appeal as the anti-Blackberry for younger audiences and it will be really interesting to see how Microsoft integrates the technology, business model, and overall device cachet to a culture more at home to selling to enterprise CIOs than it is to selling rock stars," he observed.
Microsoft hopes that by mixing up Danger's Web browsing, e-mail, instant messaging, games, multimedia, and social networking expertise with Microsoft's MSN and Windows Live assets, they could create something truly fantabulous to overshadow the fast-rising iPhone.