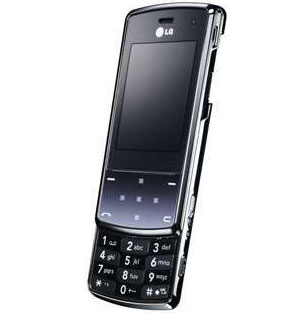 LG have announced the imminent launch of their stylish, slimline slider phone, the LG-KF510.
Kitted out in a "Stardust Dark Gray" or "Sunset Red" finish, the LG-KF510 has the waistline of a supermodel at just 10.9mm thick. Those fearing a few beers/back pocket/sit down/doh! phone borked scenario should find some comfort in LG's claims that it's a tough little bleeder, with the handset strengthened by a metal frame and the display being made from tempered glass.
LG have described the phone's interface as offering a tactile and visually interactive user experience, including "captivating" animations based on LG's 'Interactive Touch Lighting' and an 'Auto Luminance Control' function offering energy savings.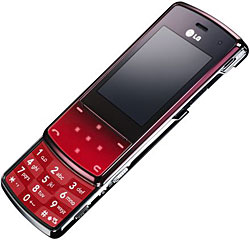 As expected, there's an MP3 player hewn into the KF510's super-slidy metal frame and the camera boasts a healthy 3-megapixels.
The LG-KF510 will be shimmying down the product runway at the GSMA Mobile World Congress 2008 (formerly 3GSM World Congress) on February 11-24 in Barcelona, Spain.
Skott Ahn, president and CEO of LG Electronics Mobile Communication Company, was ready and willing to share the product love, "We will showcase an additional touch-based mobile lineup by maximizing user friendliness at the show. LG-KF510 will be sold in the global markets from March at a price range of between $300 and $350 each depending on the region."
The LG-KF510 will be available worldwide, launching in March 2008 in most major global markets.