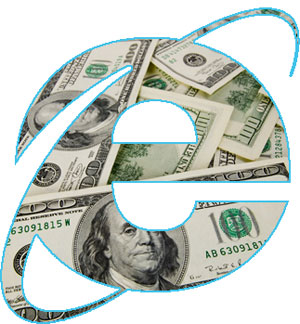 The whole blinkin' world is going online shopping crazy, with more than 85 per cent of the planet's online population using the Internet on to make a purchase.
The figures – which reflect a 40 per cent increase in the market over the past two years – were revealed in the latest Nielsen Global Online Survey on Internet shopping habits.

With more than half of Internet users making at least one purchase online in the past month, Jonathan Carson, international president of Nielsen Online, was prompted to comment, "The Internet is an integral part of modern life, and almost no aspect of life remains untouched by online media."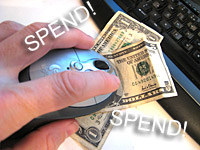 "As our lives become more fractured and cluttered, it is not surprising that consumers turn to the unrivalled convenience of the Internet when it comes to researching and buying products," he added.
In the interests of feeding you sizzling new facts, we took a dive in the Nielsen stat hot tub to see what would bubble up.
As we swam amongst the facts, we learnt that Nielsen's first global survey two years ago marked 10 per cent of the world's population – some 627 million folks – as online shoppers, and this figure had now bubbled up to around 40 per cent of the planet's peeps – that's 875 million click-hungry, wallet-lightening users.
The countries boasting the biggest percentage of online shoppers were South Korea with a whopping 99 per cent, followed by the UK, Germany and Japan at 97 per cent and the US at 94 per cent.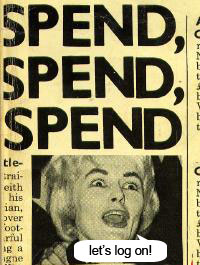 Not surprisingly, books were the most popular items bought on t'web, with 41 per cent purchasing online in the past three months, then clothing/accessories/shoes (36 per cent), videos/DVDs/games (24 per cent), airline tickets (24 per cent) and electronic equipment (23 per cent).
Online book buyers have increased seven per cent in the past two years, but the real hefty increases are in the clothing/accessories/shoes market, soaring from 20 per cent to 36 per cent.
"Some of the biggest buyers of books on the Internet are from developing countries such as China, Brazil, Vietnam and Egypt, indicating huge growth potential for online retailers that can target these fast-growing markets," said Carson.