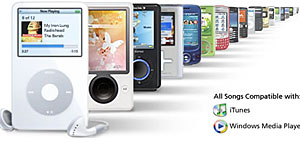 Online retailer behemoths Amazon are set to turn up the heat on Apple iTunes, with the company rolling out international versions of its MP3 download service later this year,

Starting in September, the Amazon MP3 service will offer songs free of digital rights management (DRM), letting user play back the songs on almost any device, including Apple's iPod, iPhone and Microsoft's Zune.
Although the majority of iTunes tracks use DRM protection, users of the Amazon service will be able to burn any songs onto CDs as often as they want, as well as organise tracks with the media management application of their choice (including iTunes and Windows Media Player.)
"We have received thousands of e-mails from Amazon customers around the world asking us when we will make Amazon MP3 available outside of the U.S.," claimed Bill Carr, Amazon's vice president of digital music.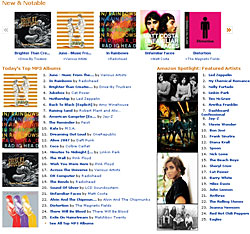 "We are excited to tell those customers today that Amazon MP3 is going international this year," he whooped.
Although it's going to be an uphill battle to break the near-monopolistic market dominance of iTunes, Amazon's status as the world's largest web retailer is going to give their download service considerable consumer reach.
The company also enjoys the backing of all the major record companies, who have licensed around 3.3 DRM-free million songs to Amazon's service. Apple, on the other hand, have only managed to license DRM tunes from one the big four, EMI, leaving their unrestricted iTunes Plus catalogue with just two million titles.
Amazon's international pricing is yet to be announced, but in the US downloading costs are comparable with its rival: Amazon flogs most of its songs for 89 cents or 99 cents, while iTunes charges a flat 99 cents. All Amazon's songs are encoded at 256 Kbps, with albums costing between $5.99 and $8.99.
Despite Amazon packing a mighty retail punch and enjoying the backing of the major record labels, they may find it tough to tempt people away from Apple's iTunes/iPod combo, even if their advertising is at pains to show that their service is compatible with iPods.