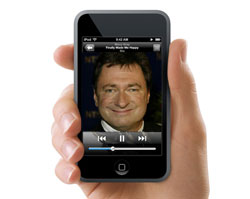 The thought of having adverts pumping in our ears mid-podcast gives us the trouser shakes, but apparently more than half of our fellow Brits (58%) would be quite happy downloading advertising-funded podcasts.
The figures come from Rajar (Radio Joint Audience Research), the official body in charge of measuring radio audiences in the UK, jointly owned by the BBC and the RadioCentre on behalf of the commercial sector.

Given the choice of downloading free content with adverts or paying for the stuff, most of those asked – not surprisingly – elected for the freeloader option. Well I never etc etc….
Rajar's survey also found that nearly 12m people have tuned into radio stations via the Internet, with just over 8m listening online each week, either to live broadcasts or via a Listen Again service.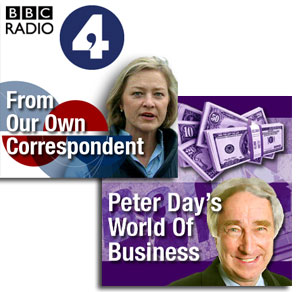 A total of 4.3m people have downloaded a podcast in the UK, with a hardcore 1.87m listening to a podcast every week. The survey also calculated that the average user subscribes to 3.16 podcasts, spending just under an hour listening to them each week.
Apple's iTunes emerges as the most popular software, used by two thirds of Podcast users. Almost a quarter of users (23%) just directly from the website via their browse, while 80% listen to Podcasts on their home computer and 61% listen using a portable audio/mp3 player.
It seems that podcasting appears has had a positive effect on live radio listening with almost 18% listening to more live radio since they started downloading Podcasts and 31% saying that they're listening to new radio programmes because of Podcasts.
Commenting on the figures, Paul Kennedy, research director at Rajar, said, "This survey is very much a toe in the water. Although we already knew that Listen Again, Personalised Online Radio and Podcasting had many advocates, we knew nothing of their standing in the mainstream."
You can read the full report (published in Comic Sans – aaaargh!) as a PDF here: Rajar report [PDF]