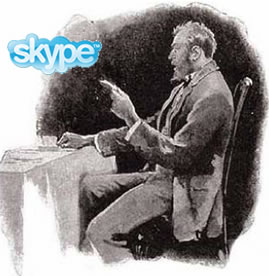 Quick follow up on the SkypeIn mis-routing story that we broke a couple of days a go.
Skype have now issued us a statement (don't rush yourselves will you).
We're aware of the problem and currently working to fix it. In the meantime, if any customers are experiencing problems, they can contact customer service at sichange@skype.net
We know that Skype's been aware of the problem since the beginning of the week, so let's hope they now do the right thing and put some good people on to it sharpish.
You would hope that they're not taking the approach of not worrying about it, as the people aren't paying for SkypeIn any more. They'd do well to realise that they're possibly still Skype customers … at least for the while.
As of writing this article, it still wasn't fixed.