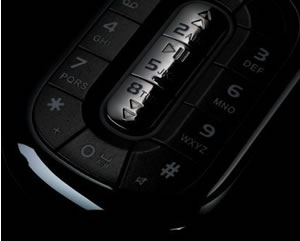 We've just received some interesting and tantalising shots of a new phone that we're told is coming out of to the UK.
Details are very sketchy beyond it's called the Liscio and is being aimed at those who want to 'stand out from the crowd.'

UPDATE: Thanks to the sharp eye of Jason Chen at Gizmodo, we now know that it's the same handset as was released as the Haier Elegance in the US. He should know … he reviewed an earlier version of it.
We're assured that the images are photos and not renders, so that makes it slightly more real than something coming out of someone's imagination.
To us it's reminiscent of the Motorola Pebble, but we're told that it's smaller than a Pebble and is not a clamshell. As you can see from the dominant middle keys (2-5-8), it's a media-driven phone, so mp3 playback is central to the phone.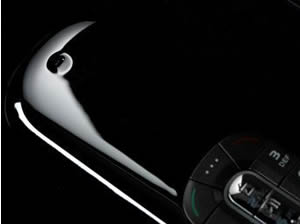 The UK launch is planned for February.
We're being promised a sneaky peak of it soon and will report back when we've seen it. Let's hope the whole of it looks as good as the part-shots do.