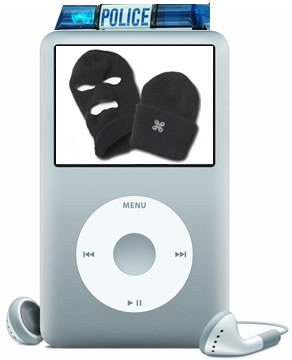 These are days you can turn around for podcasts, so each person who launches one has to find an angle. One that caught our eye today was from Hampshire police with their Plod-cast.
For our non-UK readers, The Plod, or PC Plod is a slang term referring to the police, with its origins lying with Mr Plod, the policeman in Enid Blyton's Noddy stories.

Hampshire's first one came out today and covers Smartwater (a new one to us) that's used in the detection of burglaries.
The Plodcast is hosted by Ian Sainsbury, an ex-BBC journalist who is now working with Hampshire Police.
Chief Inspector Tim Ashman, who leads Hampshire Constabulary's Safer Neighbourhoods co-ordination team supports the plodcast, enthusing "The Plodcast gives us a new way of keeping the communities informed about our work, and will help us reach those people who prefer to get their news and information electronically, rather than through more traditional methods."
We spoke to Ian, who tells us that they're planning to bring out new Plodcasts as and when they've got the material.