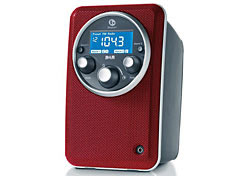 Boston Acoustics has announced that it will be launching, nay unleashing, its first DAB/FM radio for good ol'Blighty, the Solo XT in March this year.
Packed in a unit with a "pleasing soft touch" (oo-er), the unit delivers twin DAB and FM functions with support for Band III and L-Band, while Boston claim that the radio will deliver good reception in areas with very low signals.

To keep the unit's ying in tune with your room's yang, the Solo XT offers a range of no less than eight speaker grill colours : Glacier, Rosebud, Onyx, Pearl Gray, Caramel, Chocolate, Silver and Chilli Pepper. And if that's not enough, you can have the cabinet in Midnight Black or Mist Cream White, which sounds like an after-dinner liqueur for the ladies.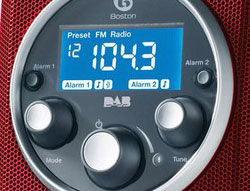 A nifty rotating control panel lets listeners orientate the radio vertically or horizontally, with the internal speaker employing Boston Acoustic's proprietary BassTrac variable bass boost technology for an extra bit of oomph at low volume (that's what us old folks used to call a "loudness" control back when Amstrad amplifiers ruled the roost).
Boston also reckons that its special circuit design eliminates distortion while enhancing low frequencies, and there's a headphone jack on the rear of the unit for nocturnal rockers and a 3.5mm input on the front panel for plugging in an iPod/MP3 player.
The Solo XT also sports an alarm clock and soft blue backlighting, with reluctant wakers (yes, wakers) able to bash a touch-sensitive 'snooze' grill for an extra bit of shut eye in the morning.
The Boston Acoustics Solo XT DAB radio – which is likely to face fierce competition from the well-established market leaders Pure Digital – should be available to UK punters from March, priced £150.