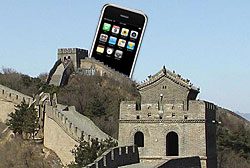 Apple may be famous for squeezing tough deals out of network operators, but their attempts to introduce the iPhone to the Chinese market have resulted in another breakdown of negotiations.
According to vnunet, Apple and China Mobile, the country's largest mobile operator, couldn't stop the squabbling over how the revenue should be distributed.

Apple had been yakking to China Mobile for several months, but their upmarket demands for a hefty 20 to 30 per cent of revenue earned from iPhone subscribers wasn't proving a hit with the China Mobile crew.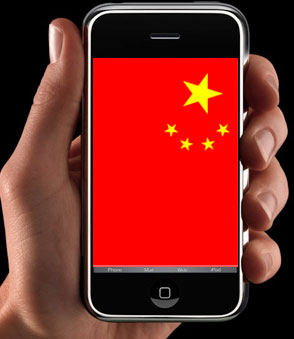 Talking about the deal, Gao NianShu, general manager of China Mobile's mobile data division, commented, "It is not that we want to control the value chain, but that we think the value chain should be jointly established and developed."
Gao also had a pop at iPhone's mobile messaging functions, describing its shortcomings as being 'typical of an IT company entering the communications market.'
This is the second time that negotiations between the two companies have flopped, but Gao has said that China Mobile is still ready for more jaw-jaw if Apple is willing.
With over 370 million subscribers, it's certainly in Apple's interests to pursue a deal with China Mobile, so we fully expect to see them all sitting around a nice cup of tea soon.