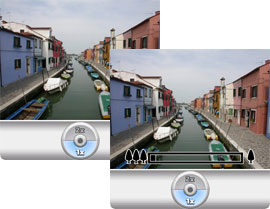 Here's a natty little application for folks frustrated with the limited resolution of the cameras built into their Palm OS devices.
Photos HQ is a program that lets you snap photographs at a higher quality than the default camera settings, and offers a few tweaks in the bargain too.

Like a lot of good ideas, the methodology is pretty simple, with the program managing to boost the capabilities of SVGA (640×480) cameras by combining two consecutive images into one 960×720 pixel image, saving the image out as non-compressed, lossless BMP file.
With the app needing two images to do its stuff, it's important that the user holds the phone steady, and a warning comes up if there's too much shaking-all-over going on.
The end results, while not exactly revolutionary, certainly added a bit more detail to photos taken on our Palm Treo (even if the effects were sometimes very subtle).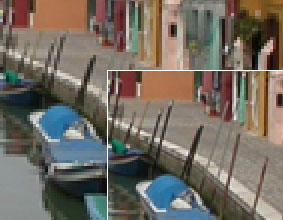 The program also offers an improved digital zoom, adding several intermediate zoom factors between the default x1 and x2 settings, plus the option to use "bicubic" or "nearest neighbour" algorithms.
There's also a basic Exposure (EV) Compensation control which may come in useful for tricky lighting situations, a 10 seconds self-timer, and a picture-in-picture thumbnail showing the preceding photograph.
The app worked just dandy on our Treo 650 and the author states that it has also been tested successfully on the Treo 680/600/700p/755p, Zire 71/72 and Centro devices (with varying levels of functionality).
Although Photos HQ won't compensate for the shortcomings of the basic cameras installed on earlier Palm models, we'd say that it's well worth shelling out the diminutive asking price of just two quid.
The verdict
Features: 70%
Ease of use: 70%
Value For Money: 80%
Overall: 73%