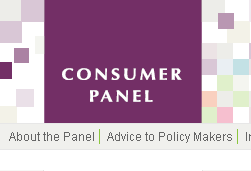 The Ofcom Consumer Panel is officially asking Ofcom to look into broadband speeds in the UK
There's been some noise in the last few weeks in the UK media about the speed – or lack of it – of broadband connections.

Consumers have found a fundamental disconnect between the speeds that they are quoted before they sign up for services and what they actually receive down the wire.
A survey back in October, by consumer magazine 'Which?', found that the average speed delivered to consumers who were signing up for 8Mbps services were receiving 2.7 Mbps. Not surprisingly they were disappointed.
Following discussions with the ISP industry since Octobers, Colette Bowe, Chairman of the Ofcom Consumer Panel summarises their current position as, "We would like to see Ofcom leading discussions with industry to produce an enforceable code of practice that would be mandatory for ISPs. This code would establish agreed processes to give the customer the best information during and after the sales process, and to give them flexibility to move freely to different packages that reflect the actual speeds with which their ISPs are able to provide them."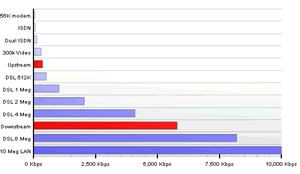 Consumer Panel: Actions suggested
Beyond the obvious suggestion of raising the delivered speeds to customers, the Consumer Panel also wants Ofcom to look at a code of practice
Inform consumers, during the sales process, about the theoretical maximum line speed they could expect
Provide clear information upfront about the factors that can affect line speed
Contact customers two weeks after installation to provide them with the actual line speed supported by their line
If the actual line speed is significantly lower than the package they bought, consumers should have a penalty-free choice to move to a different package or, in certain circumstances, opt-out from their contract.
Not much there that looks anything beyond totally reasonable as far as we can see.
Sadly, slow speeds are not news
To those of us too-long in the broadband-tooth, this comes as no surprise. Quoted vs actual speeds have always been out of kilter, with the industry replying on the caveat "Up to XX Mb" to get them out of actually delivering what they should be. That said, that isn't a reason to deliver an appalling service.
All power to Ofcom in sorting out this thinly-veiled deception that has been operating for far too long.