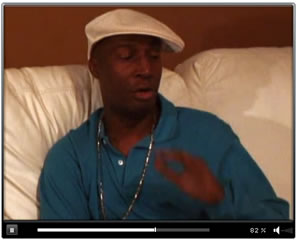 Grandmaster Flash, godfather of scratching has been brought in to tell the world how great he thinks Traktor Scratch is.
For those of you who aren't aware, it's a system that lets you control you digital music files using vinyl, giving you all of the function of decks, with the flexibility of a huge digitised music collection.

The Grandmaster deal looks like a pretty strong sponsorship deal, because not only is there a video of him singing it praises (below), but he's working with them on a limited edition of Traktor Scratch which is signed by him, cleverly called the Traktor Scratch Grandmaster Flash Signature Edition.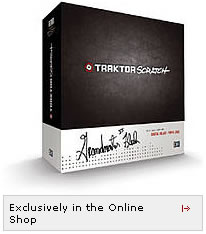 Grandmaster, Go Faster!
What is it he likes about it in particular? In the video he genuinely appears impressed with it, picking out various features, like being able to "Change the pitch of the vocal without changing the tempo" and "The effects like the flange and reverb."
Those who decide that the offer is just too great to miss, may want to mull it over a little – but perhaps not for too long – when they read on the site that, even though you place an order for the limited edition version, "You are not guaranteed to receive the signature edition due to the limited quantity. If already sold out, we will send you another email with the next 3 working days. You can then decide if you still want to order the version without the autograph."