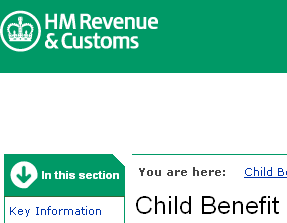 The loss of private records of 25 million residents by a UK government department continues to make headlines.
The News of the World newspaper have obtained a March 2004 letter from Treasury risk manager Richard Fennelly following his analysis of the security of the child benefit records system.

In the letter he raised concerns that junior staff had clear access to databases and information that was not being encrypted.
Mr Fennelly wrote: "Fraudulent/malicious activity was not being detected … Live support staff had root access and could do anything without being detected with obvious risks."
Root access to a system, is the highest form of access to files stored on a system.
Fennelly also stated that there was "no encryption between certain elements in the system."
Not slow to make political capital, Conservative work and pensions secretary Chris Grayling told the newspaper: "This document blows apart Gordon Brown's claims in Parliament that this was a one-off incident."
As we said before, we're amazed that this government feels that the UK public would be willing to let all of their data records be linked together through an ID Card.